Company Gifts & Small Thank-Yous at allbranded UK
If you would like to surprise your employees with small corporate gifts, allbranded is what you are looking for. Find the perfect employee gifts that convey your message to your team. It will positively affect the working climate and strengthens the integrity of your employees.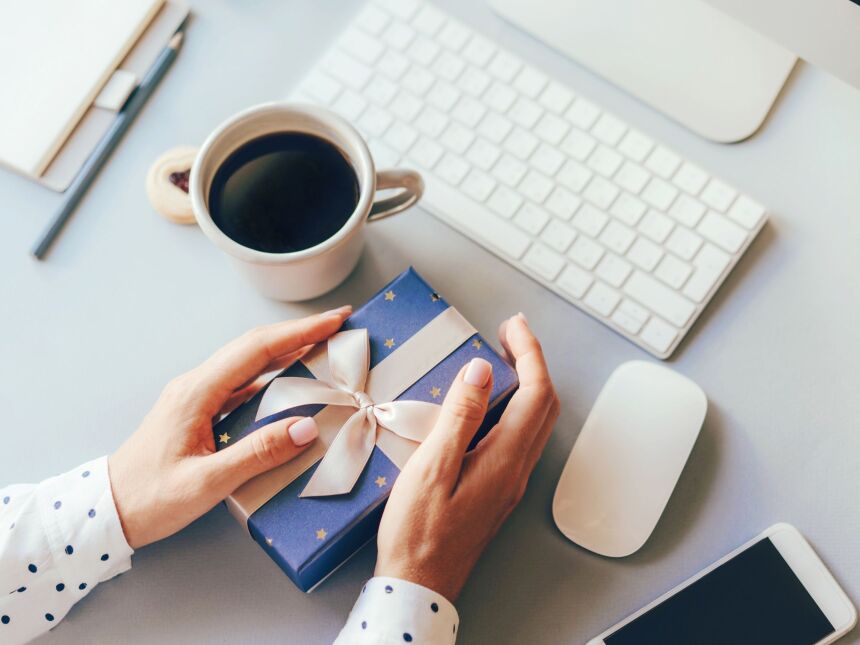 Advantages of employee gifts for your company
Good performance should be rewarded! Employee gifts show your team members that they are appreciated and that their work is recognised, and support long-term motivation. Not only the team colleague is motivated, but also the other colleagues. You and your company will benefit on the long run. A pleasant and engaged work climate among colleagues is everything for a successful company. But what kind of gifts are suited for an engaged employee? A general indication is that there should always be a balance between personal and official elements. Our tip: You need something nice that is still practical. Do not give away pencils and sharpeners. Look for employee gifts that are tailored to the employee and remind them of his good performance and appreciation at the workplace at the same time.
Find customisable employee gift ideas with allbranded.co.uk
Business gifts show your employee that they are appreciated and that good work is noticed by the management level. Anyone who has subscribed to great qualities as a team leader knows the importance of occasional gifts that reward his employees. Customised employee gifts are especially popular. How about an item that can not only be printed with the company name, but also the name of the employee? If the gift is for the loyal and always helpful assistant, a mouse pad may be well suited. Or how about a pretty and individualised cookie jar that make nibbling in stressful moments even more rewarding? No matter what you decide for to reward your employee of the month – it should be original and personal! Selling the newest set of pens achieves exactly the opposite effect to the one who really puts some thought into it. That makes it even more popular among your team!
Small corporate gifts for birthdays and in-between
Small gifts are not only well suited for special employee rewards. Many company owners do a lot to make sure that new team members identify with the firm from the first moment on. This can become a challenge in an impersonal open-plan office. Small employee gifts, giveaways and other promotional items help connect to the company. It is a fabulous idea to distribute employee gifts for birthdays, company anniversaries and events. Decorate sweets with your logo or order an entire set of coffee cups for the whole team. Customised key rings for the office keys are also a great idea. No matter what kind of employee gift you decide for, there are endless possibilities to reward your personnel.

Always pay attention to the quality of the presents. Your employees want to feel appreciated – that will not work low-quality items that are broken after a few days.
A great selection and many ideas
allbranded offers creative ideas for employee gifts online – fast and uncomplicated. From individual coffee cups to special furniture, our broad range of products will also feature the perfect one for you. We do high-quality prints of your company name or logo on employee gifts, promotional items and giveaways. Show what is important to you. Your whole personnel will appreciate a small reward once in a while.