Wellness Products
Branded wellness products make up for useful company gifts that never end up unused in a dusty corner. Browse through a large assortment of beauty and hygiene products such as manicure sets, toothbrushes, lip balms and so much more.
Help your employees and clients relax and give them a private moment of tranquillity with our promo products. What are you waiting for?
Table of Contents
About Wellness Products
Feeling well is not just about beauty products and make-up, it's about find time for yourself to do the things you like, having a moment of mindfulness or introspection and giving yourself a moment of respite at the end of an exhausting day.
Wellness products have been rather popular given the rise of beauty companies promoted by influencers and celebrities. And yet, wellness is not only about beauty, wellbeing means feeling at peace and rested from within.
Our wellness products can be branded with a company's logo and gifted to clients, employees and other business partners, regardless of age or gender. Helping the people around you to enjoy their lives is a meaningful and noble gift which will be much appreciated by any receiver.
Cosmetics as Promotional Products
Cosmetics and wellness products make up for the perfect promotional products for giveaways, at fairs, at company events or just as a seasonal company gift. Here, you will find a wide range of cosmetics and wellness items for both, men and women, young or elderly, new or seniors. Be sure these branded gifts won't end up unused in a dusty corner, but rather in their own homes, used whenever needed.
If you're wondering what sort of merch you will find, we have the following:
Beauty such as mirrors, brushes or manicure sets
Candles and candle supports
Hygiene products such as toothbrushes and toiletry sets
Or a variety of lip balms
Benefits of Branded Wellness Items
We believe our branded wellness items have the following advantages:
High use items and versatile no matter the target group
Gives the recipients a moment of rest
Affordable prices
Long-term advertisement for your brand
Quick and easy customisation
FAQs
What are branded wellness items?
The branded wellness items you can find on our website are sensible gifts for colleagues, employees or business partners. As previously mentioned, we have customisable beauty, hygiene and candles that will make for a memorable gift and help people relax. All you need to do is browse our page for the right branded merch.
What are the most popular customised cosmetics?
Some of the most popular customisable cosmetics are the lip balms which can be printed with your logo, as well as the manicure sets and especially this Swiss Peak 5pcs set.
Do you offer eco friendly products?
Yes, we do! One of our eco wellness products is this Naima anti-bacterial notebook or this Barak wheat straw lip balm. If you'd like to see more eco friendly products, you should visit our 'Eco Friendly' section.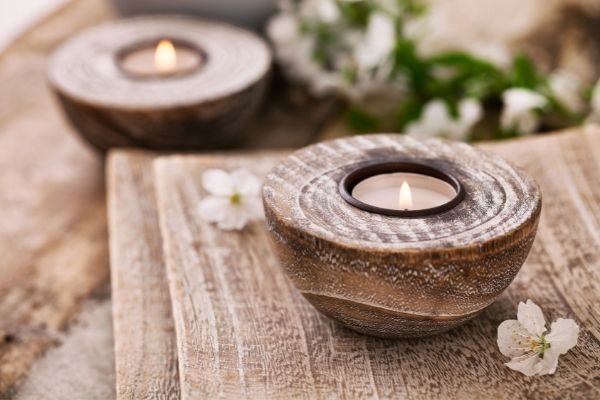 More
Less