Order Process
1
Choose Your Promotional Products
Browse the online shop and find all the right essentials for your brand. Browse through our promotional products to find the right company gifts for a specific event or giveaway.
2
Configure the Merchandise
Thanks to our user-friendly website and product configurator, you can customise absolutely all the products on the website with just a few clicks. Simply follow the options step by step - all possible combinations will be displayed. The calculated price always corresponds to the currently selected configuration.
First, decide which colour you want; depending on the product, there are different colour options to choose from. Then, select the desired printing technique, print position and the print area. Depending on the selected printing method, it may happen that the print position and the print area are already specified. At the end of the configuration, select the desired quantity of promotional items.
Once you finished customising a product, you can simply add that to the cart and continue shopping for more company gifts.
If you've added all the right essentials to the basket, you can proceed to checkout and review your order. It's that easy!
If you haven't uploaded your logo (artwork) just yet, now's the perfect time to do it. Regardless of whether it's a logo, a slogan, a motto or a distinctive sign for your brand, brand your company gifts at this stage of the checkout.
In order to avoid blurry images and low-quality customisations, we kindly ask all our customers to make sure the uploaded artwork/logo is vector based. For instance, the following formats are vector images: .svg, .pdf, .eps, .ai etc. The following formats are NOT vector based and will NOT be accepted: .jpeg, .png, .gif, .tiff etc.
Once you're at the checkout, you will be asked to either log in with your already existing account or create a new one.
If you're new to allbranded UK, this is the perfect time to quickly create a free of charge account and register.
In the next step, we recommend you fill in your billing details and delivery address.
Click on 'Continue' and choose your preferred payment method.
Last but not least, please double-check the order overview to make sure all info is accurate.
You can complete your order by clicking on "Order Now". It's that easy!
6
Receive & Approve the Artwork
If you have ordered branded merchandise with your company's logo, you will receive a free print preview of your promotional item within 24 hours. Please make sure to double-check the following features of the artwork: quantity, item colour, printing colour, position of the logo, very carefully and approve the artwork or let us know if you want any changes. If any tweaks or changes are needed, you will then receive a new print preview. Please note that changes to the artwork can result in delivery delays. As soon as you have given us the final artwork approval and your payment has been received, we shall start production.
Attention: With selected EXPRESS products, you will not receive a proof for approval for printing; we will start production right away.
Naturally, when the production is complete, your promotional items will be shipped to the address you provided. Of course, in the meantime, we will provide you with a link with the shipment tracking as soon as possible. When your items have arrived, it's time to unpack, test and distribute!
If you are completely satisfied, we look forward to your next order and a positive review on social media. If there is a problem with your products, which we hope not, please contact us as soon as possible, and we will try to find a suitable solution for you!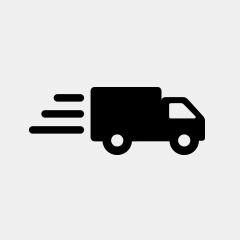 Shipping & Delivery Times
The production and delivery times depend on different factors such as: your design, how fast you pay or approve the artwork and so on. Information on the delivery time can be found on each product detail page once configured. Selected promotional items have the express production option. Please note the specific requirements for express production can be found on the respective product page.
All orders from £300 (net) are free of charge, regardless of size or weight. Otherwise, purchases under £300 are charged with the standard price of £9.90 (including sample orders).