Corporate Clothing
Are you looking for corporate clothing? Search no more! We have a wide assortment of T-shirts, polo shirts, jackets and many other items that can easily be branded with your logo.
All you need to do is browse our website, choose your favourite item, choose the right quantity for you and upload your logo at the checkout. We'll take care of the rest.
Table of Contents
About Corporate Clothing
Corporate clothing is a promotional classic that all companies should stock up on. Regardless of whether it's for your clients and employees, it can bring comfort, practicality and offers the perfect chance to promote your business as the recipients go about their day.
Promotional clothing shows that you invest into your company and like to take care of your customers, employees, investors as well as anyone you interact with. This care and attention to detail will reflect well on your company.
Clothing as a Promotional Product
Promotional clothing are one of the most popular ways to advertise, and it's easy to see why. How we dress can say a lot about who we are as a person. It is a reflection of our personality, and it's often the way we show our creativity and interests.
As a culture that is concerned with brands, we are all curious what each other is wearing. You can be sure that your clients walking down the street in your promotional clothing will gain a lot of attention, and by extension, exposure for your business. Logo printed clothing is also a brilliant product to have at trade shows or company events! It can be worn by your staff to make them easily identifiable or given out to attendees who will be grateful for a product that they can actually use as opposed to the normal print-outs and business cards on offer.
Benefits of Corporate Clothing
We believe you'll appreciate corporate branded clothing for the following reasons:
High frequency use items
Long term advertising
Quick and easy customisation
Affordable prices
Gives a sense of belonging to everyone wearing it
Types of Promotional Clothing
If you're wondering what type of corporate clothing you can find here, we compiled a list below:
Jackets & vests
T-shirts and polo T-shirts
Jumpers
Sportswear
Workwear and so much more
FAQs
What is corporate clothing?
Corporate clothing are garments branded with a company's logo and then gifted to its employees or clients. Unlike the fashion branded clothing we're all used with, these clothes are not bought but gifted, and also they do not generate direct profits for a company.
Why is corporate clothing so popular?
Corporate clothing is popular because it's a classic promotional product that raises awareness over a brand as well as gives employees and clients a sense of belonging. This branded merchandise will keep your brand top of mind all year round for a fraction of the price.
Do you offer eco friendly products?
Yes, of course. Some of the clothing we offer is made from recycled materials such as this Coltan men's jacket or Coltan women's jacket which you can brand with your logo for your next team event or big occasion.
Why should I consider branded corporate clothing for my marketing?
You should absolutely consider corporate branded clothing for your marketing strategy. On top of being a useful promotional product which employees can wear any day, anytime, you brand will be on proud display for a long time.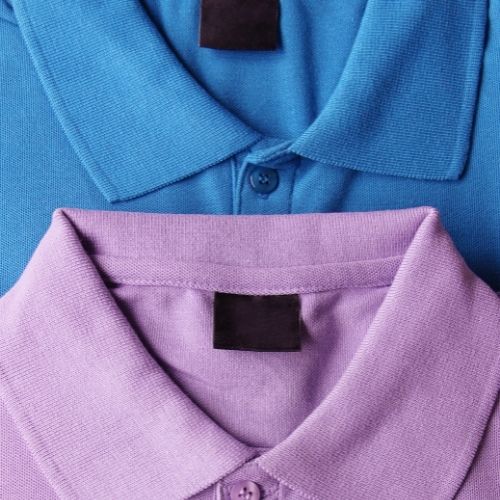 More
Less