Branded USB Sticks
About USB Memory Sticks
Memory storage devices came to being in the 1960s, where such accessories were priced at around £50. With the popularisation of not just computers but its accessories; the prices have plummeted and are now regarded as a necessity for both work and personal use.
Its predecessor being the floppy disk, developed in the 1960s were not only far bigger, but its memory was smaller; which quickly made the memory sticks more popular and accessible for everyone.
Whether we want to save large documents, to make sure we don't lose a presentation or store lots of meaningful photos, a memory stick is a reliable tool that can be used by students, business people and everyone else.
Branded USB Sticks
The computer is an indispensable part of every day life, both in the office and at home. Nowadays, enormous amounts of data is created, stored and transported - and not always successfully. With the personalised USB sticks from allbranded you are provided with loss-free storage of data. Whether pictures, MP4 videos, CVs or other important documents - they all find space on our memory sticks.
Print our USB sticks with your logo or slogan and distribute these digitally trendy storage devices to win over new customers or help your employees perform better. From classic models to pen flash drives, you have a large selection to choose from and get started on your successful marketing campaign.
All you need to do is browse our page and choose your favourite model, then customise it however you like and we'll do the rest. In a few working days, you'll find these promotional products on your doorstep.
Benefits of Branded USB Sticks
We love having a branded USB stick around for the following reasons:
Surprisingly low prices
Small and compact device
Universal target audience - can be used by absolutely everyone
Promotes your logo and keeps your brand top of mind
Longevity - can be used for many years
Wide assortment of options
Branded USB Sticks as Company Gifts
Regardless of what you're planning on doing with this branded merch, branded USB sticks can make up for a great company gift. You can spread these out among your employees as is, or you can include them in this year's Christmas corporate hamper together with personalised pens, branded notebooks and perhaps even personalised water bottles to keep them hydrated. Regardless of what you choose to do, we recommend you keep up with technology if you want to stay top of mind all year round!
FAQs
Why should I consider USB sticks for my marketing?
You should consider USB sticks for your marketing because of their functionality and high frequency use; these promotional products will not end up unused in a dusty corner. What's more, we live in a digitalised world and USB sticks are essential these days. Last but not least, you should consider making them part of your marketing strategy because you logo will be displayed for a very long time at no extra cost.
Why are USB sticks so popular?
USB sticks are popular because they are a reliable gadget which can be a lifesaver sometimes. If the internet is down while you're supposed to give a presentation, a USB stick with all the info you need is a godsend. Or if you have to stock large amounts of data, you don't really need to print anything, just store everything on a USB.
Do you offer eco friendly USB sticks?
USB sticks are eco friendly through their nature. Why? Because instead of printing a presentation or printing a large document, you can just store everything on it without fearing that it will be lost. Because USB have their own memory and don't depend on internet or some cloud-storing service, you data will be there even after many years and you don't have to pay anything extra.
However, we also have USBs made of biodegradable materials, such as this elegant round product.
What are your most popular USB Sticks?
One of our most popular USB sticks is this 32GB classic flash drive which can also be delivered express. All you need to do is upload your logo and we'll do the rest. What's not to like about it?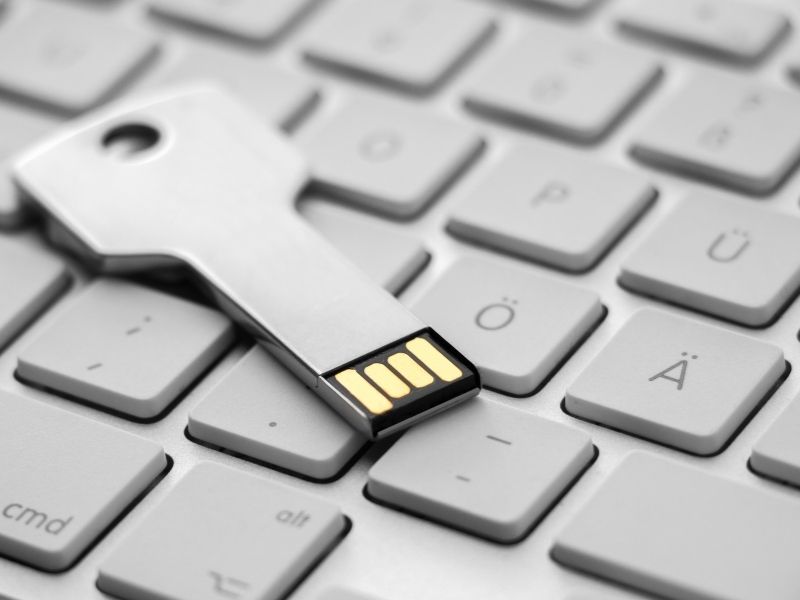 More
Less