Personalised Kitchen Utensils
Personalised Kitchen Utensils
Personalised kitchen utensils are the perfect promotional product for restaurant, bar or café owners. From the classic bottle openers up to glass sets, you can shop everything you need for a fraction of the price.
What's more, these can also make for a great company gift for your clients or employees, as well as great promotional products to have in the office kitchen. This will not only make your brand stand out in front of your business partners, but will also increase employee satisfaction.
Benefits of Personalised Kitchen Utensils
We believe personalised kitchen utensils have the following benefits:
Increases brand awareness
Builds trust
Can be easily customised
Affordable prices
Can be gifted to virtually everyone
Branded Merch for Restaurants and Bars
Bars and restaurants are typically places where friends and family go to socialise, a place to eat, drink and relax. A lot of things go into a customer's perception of your brand, and a logo or slogan on printed clothing of the waiting staff will go a long way to making them think positively of your business, and become a repeat user of your services. Someone sitting at a bar, who sees the name of the bar printed on the glasses and mugs, engraved into cutlery and embroidered into the fabric of the employee's bibs, will see the bar as more of an authority in gastronomy.
Cafés will also benefit greatly from using promotional merchandise, your corporate slogan branded on porcelain cups, glasses and mugs will give your establishment the look of sophistication, encouraging clients to come back.
FAQs
What are branded kitchen utensils?
These are promotional products which are mainly used in the kitchen, customised with your logo. For example, we offer customisable corkscrews, branded butter dishes customisable cutlery set and much more.
What are branded kitchen utensils used for?
Branded Kitchen utensils can be used in a restaurant, a bar or a café to promote the brand as well as gifted to all other companies to their clients and employees as part of a festive hamper.
Do you offer eco friendly products?
Yes, absolutely! We offer a range of bamboo cutlery sets, reusable straw setsand many other eco friendly promotional products. All you have to do is check our website and look for the green 'Eco Friendly' label.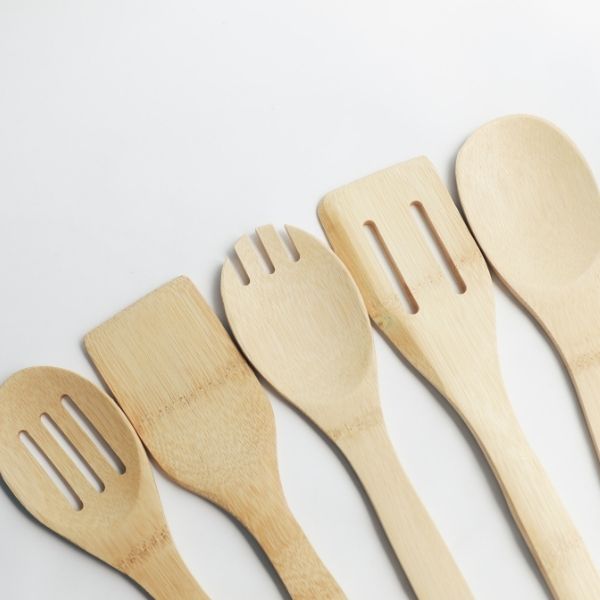 More
Less