Customised Sunglasses
Are you looking for the most popular promotional product this summer? Look no further! Customise our sunglasses with your logo in a matter of seconds and be the talk of the town. Your logo will be seen by everyone at eye level, and you can benefit from affordable pricing as well as eco friendly products. So what are you waiting for?
Table of Content
About Sunglasses
Sunglasses are a form of protective eyewear that can be used both in winters and summers by absolutely everyone. Sunglasses prevent bright sunlight and protect eyes from the harmful UV rays and discomfort.
What initially started as a protective medical accessory, is now a fashion accessory that can either make or break an outfit. Nowadays, sunglasses are used both throughout summer and winter as a means to accessorise an outfit, to prevent the eyes as well as protect against wrinkles which might otherwise form from frowning.
Sunglasses as Promotional Products
Branded sunglasses make the ideal promotional gift for young and old. Whether in the summer or winter, as long as the sun shines, you will be seeing these accessories everywhere. Sunglasses are not just a seasonal item any more and are highly popular as giveaway gifts at festivals, company events such as team-buildings or even as a corporate gift for employees and customers.
Depending on the model, you can underline a casual, sporty, cool or classic look. Therefore, sunglasses are suitable for almost all target groups, as are our keyrings, mugs, pens, bags, umbrellas and other branded products. All these accessories are highly customizable. The advertising effects are optimized in its everyday use and so your logo is always visible when the sun is shining.
All you have to do is browse our page, choose your favourite model, pick the branding and the position of the logo as well as the right quantity. Add everything to the cart and upload your logo at the checkout. It's that easy.
Benefits of Customised Sunglasses with Logo
We believe our customised sunglasses come with the following benefits:
Your logo will be at eye level
Popular promotional item regardless of season
Can be used as a promotional gift or at company events
You can choose from a wide range of designs
UV and sun protection
Can be used by absolutely everyone
It is a fun gift that can be used by absolutely everyone
FAQs
Why are sunglasses so popular?
Sunglasses are a popular promotional product, especially in summer because everyone likes wearing them and this accessory can elevate an outfit from boring to spectacular in a matter of seconds. What's more, you can brand this item with your logo and benefit from long-term advertisement at unbeatable prices. Get the perfect summer promotional product for employees, customers and other business partners.
Why should I consider customised sunglasses for my marketing?
You should consider buying our customised sunglasses for your marketing campaigns or company events because it's a popular seasonal promotional item that can be branded with your logo for a fraction of the price.
Do you offer eco friendly products?
Yes, we offer eco friendly products. You can choose from these wheat straw and bamboo sunglasses or these wheat straw fibre sunglasses. However, if you'd like to browse through even more sustainable products, you can visit our Eco Friendly Products page at any time.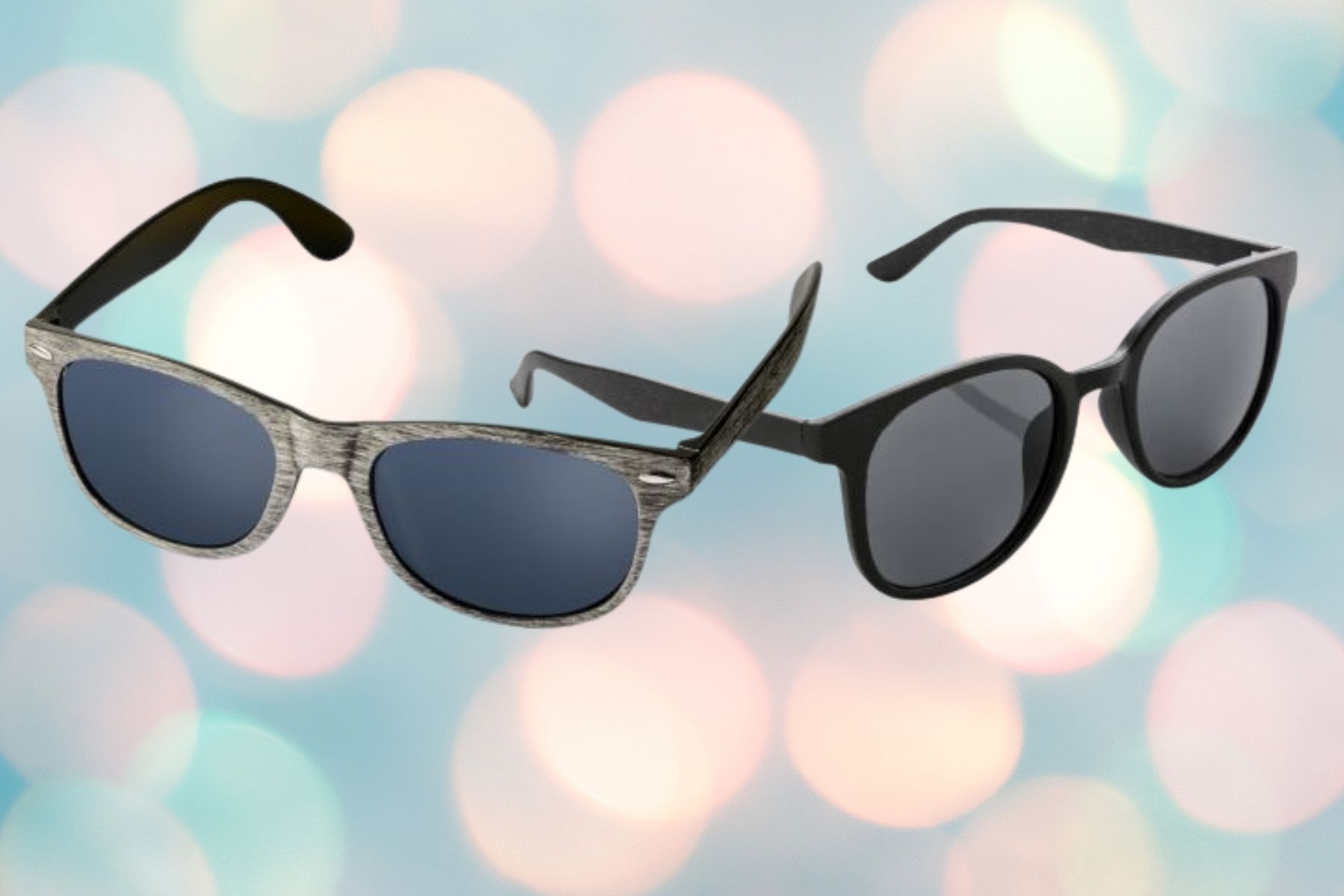 More
Less