Personalised Luggage
Are you searching for bags and luggage? Search no more! Here we stock up on absolutely everything you could ever need. From toiletry bags to suitcases and everything in between, your essentials for this summer holidays are taken care of. All you need to do is upload your logo and get these for your company or your clients to make your brand everybody's favourite.
Table of Contents
About Luggage
Given that our lives are very busy, sometimes we arrive home, after running around all day long. After a day at the gym, at work or a drink with friends, our backs are tired and the backpack seems to weigh a ton; which is why carrying things in a comfortable and compact manner is crucial. Not only does a normal person carry a laptop, a notebook, lunch or chargers, but we also have person items (aka wallet, water bottle etc) and sometimes even gym equipment which is not easy at all. Carrying all this in an organised and comfortable manner should be a high priority for everyone that commutes from home to work and vice versa on a daily basis.
Personalised Luggage as Promotional Products
While personalised bags have been around for ages and some of the most popular promotional products and have been around for years, personalised luggage is definitely a step above. On top of their normal use - to carry items, you can personalise these promotional products with your logo in just a few simple steps and turn simple items into a productive marketing campaign.
Our luggage such as suitcases, duffel bags, laptop bags and many others can be quickly personalised with your logo and make for the perfect company gifts. That is the key to a successful marketing campaign or company event. Regardless of what you need them for, you can leave a good impression and keep your brand top of mind all year round.
What's more, no many how many bags one has, one can always do with one more. Simply browse our website and choose your favourite. So what are you waiting for?
Types of Personalised Luggage
Here you can customise the following types of merchandise:
Backpacks
Drawstring bags
Travel bags
Suitcases
Gym and duffel bags
Laptop bags
Cooler cases
Toiletry pouches
Many others
Advantages of Personalised Luggage
If you're unsure about getting personalised luggage, the list of advantages will convince you to include this in this year's corporate hamper:
High visibility and usage
Large advertising space
A wide assortment of options
Excellent as giveaways and incentives
Perfect company gift for clients and employees alike
Universal aspect - can be used by absolutely everyone
FAQs
What is personalised luggage used for?
Luggage is naturally used to carry belongings s around. Whether we're talking about a simple daily commute or a business trip, our backpacks, laptop bags or suitcases are essentials which everyone should own. So on top of the obvious use, personalised luggage also offers the benefit of long term advertisement at affordable prices as your brand logo will be displayed on these promotional products.
What are the most popular personalised bags?
Some of our most popular products are laptop bags such as this classic 15" laptop bag or anti-theft backpacks such as this Bobby Hero backpack. But regardless of what the most popular items are, you should choose the ones you like most.
Do you have eco friendly products?
Bags and luggage are eco friendly through their nature as you don't replace these on a daily basis, but we also have products made from sustainable materials such as this eco friendly Fargo backpack. For even more options, visit our Eco Friendly Products page
Why should I consider personalised luggage for my marketing campaign?
You should absolutely consider our personalised luggage for your marketing campaign because your clients will be impressed with the idea itself and the quality of products. What's more they will be reminded of your brand which means they are more likely to do business with you.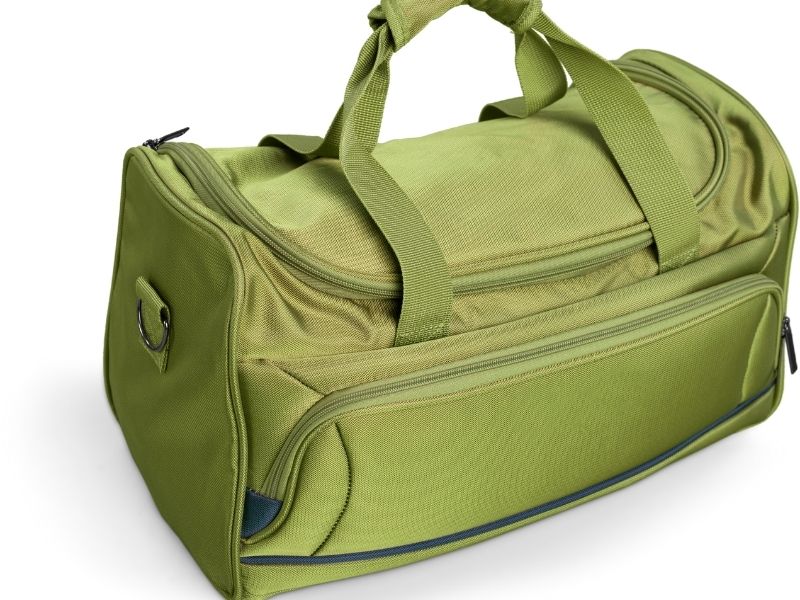 More
Less