Get All the Right Essentials for Travel
Are you looking for unique company gifts? Search no more! Here you can read all about our suggestions for travel promotional products. Whether you're planning to give these out to your employees or clients, these items will put your brand on the map and brighten everyone's holiday or business trips.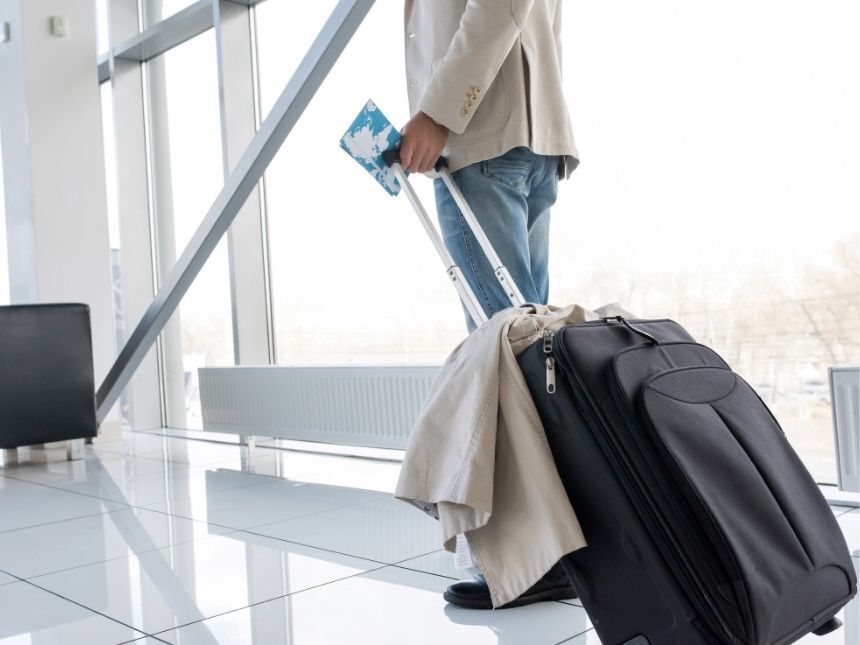 With COVID gone and the sun occasionally shining, there has never been a better time to pack your bags, slip on those swimsuits and get ready to travel in style.
After nearly two years of being stuck at home, or with uncertain travel regulations, it's understandable that us Brits are developing an itch to travel again. Whether it be exploring the Dorset meadows, the Scottish highlands or travelling abroad to chase that ever elusive sunshine, it's important to make sure everyone has the right travel essentials to make that trip as relaxing and enjoyable as possible.
To help out with these travel plans, we've taken the time to look through and curate a list of our favourite branded travel products to find the ones we think every traveller needs. Regardless if it's a business or personal trip, your employees and clients will appreciate a company gift comprised of travel essentials more than anything else.
Here, we've cherry-picked some of the most popular promotional products, just waiting for you to add the finishing touch. Simply select your favourite ones, choose how many you need, and upload your logo at the checkout. It's that easy.
Are you ready to put your brand on the map?
A good bag is likely the most important part of any traveller's repertoire. It can hold laptops, keys and anything else you could possibly need for your trip. For example, our extra safe Swiss Peak anti-theft 15.6" laptop backpack is perfect for that next city trip, keeping both your possessions and your mind feeling safe and secure. Or what about an eco-friendly AWARE™ RPET Reflective weekend bag, the ideal thing to carry all your essentials while also keeping sustainability in mind. Or for those longer trips, why not consider a Stretch-it expandable carry-on trolley? This suitcase is also part of our express range, coming in only 48 hours when choosing the express delivery option.
Did someone say beach? The beach is a synonymous word with summer. Just by saying it one imagines sea, surf, relaxation and aggressive seagulls stealing your chips. Get you and your customers beach ready this season with some of our sunny beach line-up. Try on our Railay beach slippers, both in medium and large sizes, and with a fantastic range of colours they're bound to please. Or what about one of our branded Bonbini foldable beach tote and mats? Perfect to both carry your beach supplies in style and also to keep comfy as you get that lovely sunburn (or maybe tan) at the beach.
Taking good care of yourself is paramount to really enjoy a good trip. Who wants to be suffering from sunburn or blisters on their holidays, after all? Keep yourself and your employees extra safe and healthy on their trips with a branded MyKit First Aid set, with both child and adult versions available. Containing everything you need in case of that holiday emergency, you know you can rest easy.
Some gadgets are near essentials for travelling in this day and age. Power banks for example can be a lifesaver when using your phone as a map when getting lost on that hike you planned. Like one of our very popular branded Volt 2200 mAh power banks, coming in a variety of summery colours, it'll keep you charged up the whole day long. Or for those looking to spruce up that camper van with a little tech decor, why not consider a Solar Sunflower 2500mAh? Floral, powerful and eco-friendly, this gorgeous little tech flower will keep you and your phone feeling sunny and powered up throughout the day.
Remember to snap up your favourite travel essentials soon! Because, as all know if you're not careful the summer will pass you by in the blink of an eye!
For more information on promotional products and company gifts, contact our customer service via the free hotline at 0800 085 6660 or via email at customerservice@allbranded.co.uk.