Chopping Boards
Table of Contents
Chopping Boards
Cutting boards or chopping boards can be used both at home and at work to hold food, drinks or as decor. Regardless of whether you're buying this for the office and intend to turn it into decor, or that you're giving cutting boards as part of a company gift to employees and customers for them to use at home. Our customisable chopping boards are a unique and innovative promotional products perfect for any season and any occasion.
That's not all, if you own your own restaurant, bar or café, these personalised cutting boards could be the cherry on top that will keep your brand top of mind all year round. Impress your customers with a little extra something and show them you care about every little detail.
Chopping Boards as Promotional Products
You might be wondering how a chopping board can become a successful promotional product. The answer is very simple: laser engraving. All you need to do to turn a simple cutting board into a corporate gift, is to browse our page and choose your favourite item. Then you can choose the branding, the position and the quantity. At the checkout, you can upload your logo in the right format and that's it. Conform the order and we'll contact you in a few hours to confirm the print preview with you. It's that easy!
Benefits of Chopping Boards
Our personalised chopping boards have the following benefits:
Can be a special company gift
Perfect promotional product regardless of occasion, season or recipient
Great on its own or as part of a larger present
Can take your brand the extra mile
In a restaurant, bar or café, it will improve your image
Quick and easy customisation via the online shop
Affordable prices
FAQs
What are personalised chopping boards used for?
As previously mentioned, chopping boards can be used as decor or as a nice way to present food or drink, both at home and at work. What's more, cutting boards can be used in your own restaurant or in the office or at home. What's not to like?
Do you offer eco friendly products?
Yes, of course we offer eco friendly products. All our chopping boards are made of bamboo wood which is a sustainable raw material. In addition, if you'd like to check more green products, you can browse our Eco Friendly Products page.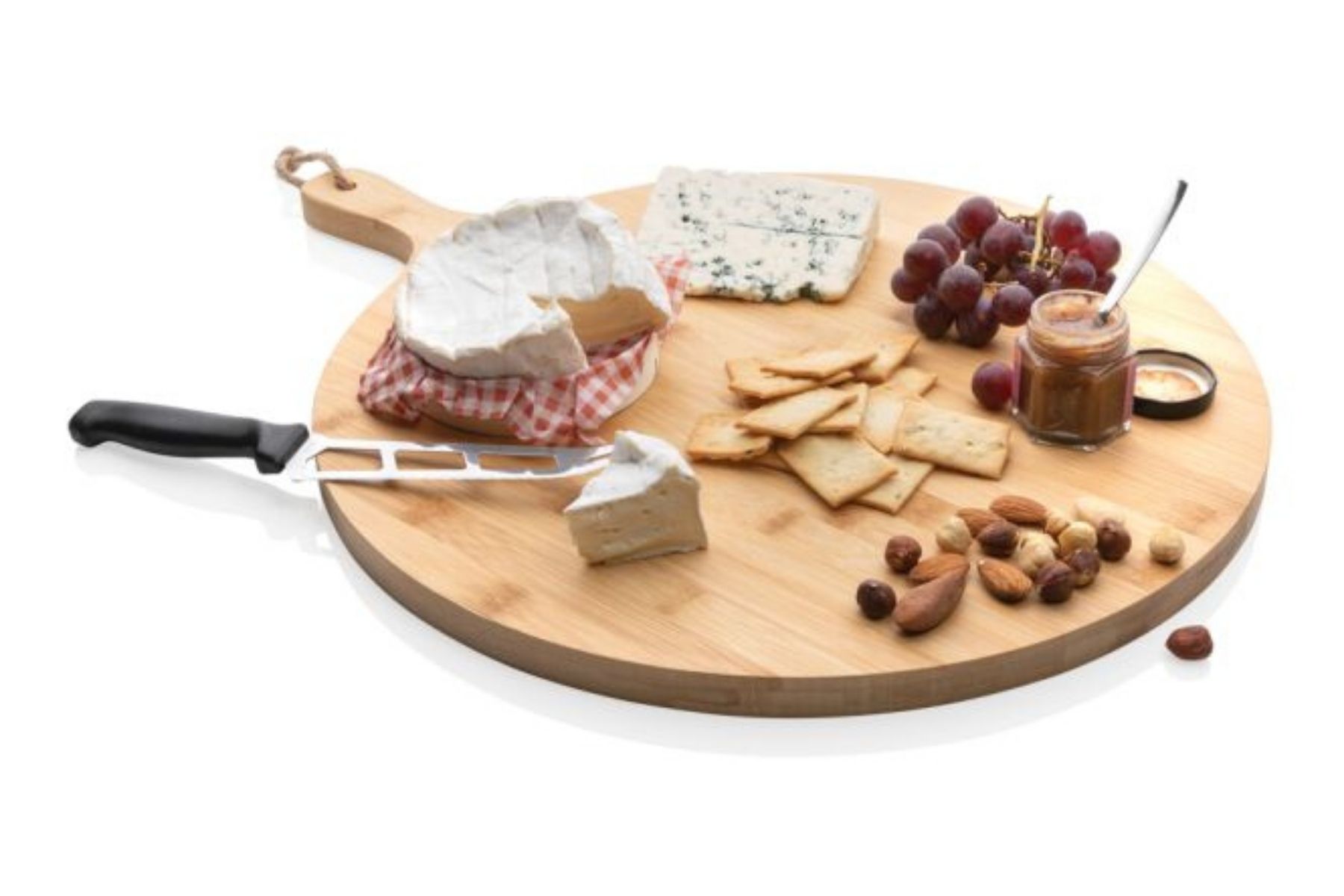 More
Less