Personalised Bags
Looking for personalised bags? Search no more! We offer a wide range of corporate branded bags made of cotton or jute, tote bags or shopping bags. Regardless of whether you're putting together a festive hamper, organising a giveaway or a team-building activity, here you will find absolutely everything you need for a fraction of the price.
Browse our page and discover everything from eco friendly products to express delivery bags and everything in between. What are you waiting for?
Table of Contents
About Bags
Nowadays, bags are often seen as status symbols, they are an extension of our outfits and are used to express our personalities. The more expensive the brand, the higher the confidence of the wearer. But at the end of the day, a bag is simply a way to carry all the necessary belongings, throughout the day. It is just a way to store items in a comfortable manner.
Bags are a staple in our every day lives, not to mention they are more than just a fashion accessory. Everybody loves them for their affordability, practicality and eco-friendly aspects. Our hard-wearing, reusable bags will show your clients and employees how important sustainability is to your business.
However, this page is not about fancy bags or brands, we aim to provide companies with the perfect bag for their employees or clients.
Bags as Corporate Gifts
If you are a practical person who wants to make the lives of its employees or clients easier, consider getting a personalised bag as a corporate gift for the next event or holiday.
Regardless of whether you're organising a company event, a team building activity or preparing a festive hamper for the next big holiday, or you'd simply like to order another batch of bags with your logo on them, you came to the right place. All you need to do is browse our virtual shelves stocked full of premium and affordable promotional tote bags. Upload your logo at the checkout and order right away. It's that easy. The large surface area of these items means that your logo or slogan will be seen by absolutely everyone.
All the promotional products we feature are high quality, ensuring your customers will be carrying these around for a long time and won't end up in a dusty corner.
Benefits of Personalised Bags
Fashionable - The totes have now been also presented on the catwalk
Practical - You can carry virtually everything with one of these
Durable - These items can last for years on end
Timeless - Appeal to large demographics, no matter the age or style
Customisable - Can be branded easily
Affordable - We offer unmatched pricing for bulk orders
FAQs
What are personalised bags used for?
In London, Paris, Milano or New York, you can see bags and totes worn on the shoulder in the world's most fashionable cities, the classic custom cotton shopper has become a must-have fashionable accessory. Your business logo can make a real impact, printed onto the spacious area of these items. You are sure to catch the attention of many onlookers during your client's day.
These could also be the basis of environmentally friendly company gifts, that could include other eco products from our range, such as pens, lanyards, notebooks, water bottles and many more promotional products. By giving out these promotional, sustainably sourced items, you will be aligning yourself with the values of the client, which will go a long way towards encouraging customer loyalty.
Do you offer eco friendly products?
With the negativity that is now associated with plastic bags, eco-friendly alternatives how now become the norm. Cotton and jute bags in particular are seen as trendy among many culture groups. The pedestrian with the cotton bag promotes reusing, not wasting, and concern for conservation.
With their high durability and their pronounced usefulness, fabric bags and nonwoven-bags are promotional items that will show the responsibility of your company. Branded bags can be used for an array of purposed; weekly grocery shopping at the supermarket, take stationary to school or work, and so on.
Present yourself as a sustainable company by gifting ecological bags, printed with your logo. Order your personalised bag online at allbranded and secure an advertising item that will keep your brand top of mind all year round. Choose the eco, cotton bag as your customised tool of choice!
What types of bags do you offer?
Below, you can see what types of bags you will find while browsing our pages:
Totes
Jute bags
Made of cotton
Made of paper
Shopping bags
Sustainable bags
And so much more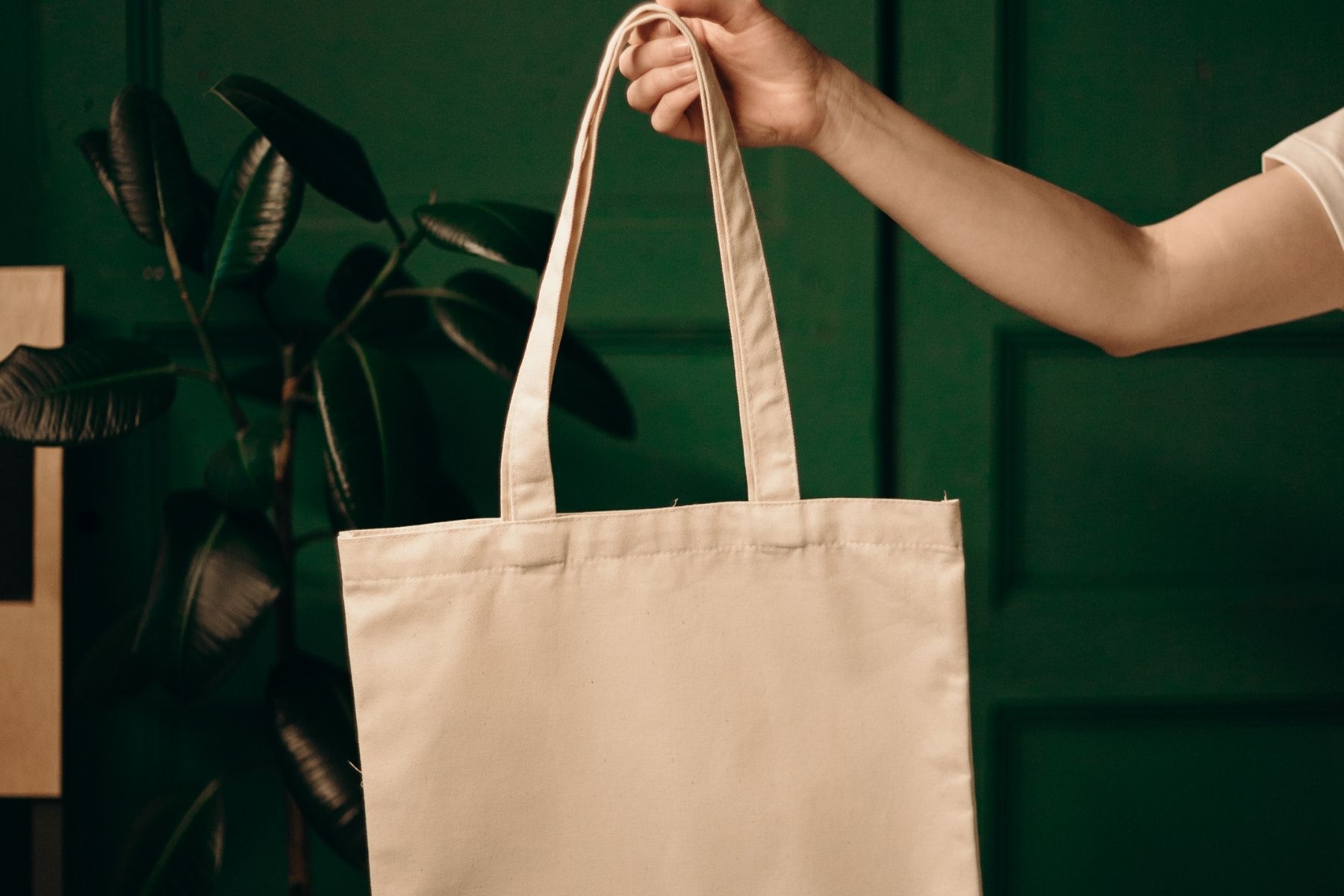 More
Less