Summer Promotional Products
With summer just around the corner, shopping summer promotional products might not be a bad idea. Impress your employees, clients and other business partners with these company gifts and enlighten the mood with our promotional products. What are you waiting for?
Table of Contents
About Our Summer Promo Products
Lighten up the mood of every meeting, giveaway or event with these beach and sun promotional products for summer. Turn those boring meeting into memorable events with the help of our colourful company gifts which you can take to the meeting room for a creative ice-breaker, to the seaside or to the local pool for a team-building activity.
These timeless promo products are suitable for any type of event you're hosting or as a corporate gift for clients and employees. Our branded merch be used in the office, as well as at home with friends and family.
If you're looking for a meaningful, thoughtful gift for your business partners, our summer promo products will keep your brand top of mind all year round.
Benefits of Summer Promotional Products
Our summer promotional products have the following benefits:
Can be easily branded with your logo or slogan
Can be used indoors or outdoors by absolutely everyone
Your brand will be associated with fun and a good mood
You will create a long-lasting relationship
Useful and versatile regardless of the recipient
Types of Corporate Summer Gifts
We stock up on lots of company gifts, so if you shop your corporate summer gifts with us, you won't be disappointed. Browse our page, and you'll find the following types of items:
Travel accessories
Beach games
Towels
Beach chairs
Beach balls
FAQs
What are summer promo products used for?
Summer promo products are usually gifted to employees, clients or other business partners throughout the summer to show you value their support and collaboration. These products can be used to make a business meeting more fun and interactive, or as a give-away.
What's more, as summer approaches, this merch is becoming increasingly popular because you can organise an enjoyable team-building for your employees. What's not to like about them?
Why are corporate summer gifts so popular?
Corporate summer gifts are very popular due to their attractive prices, but most importantly because these versatile products bring joy and fun amidst the boring business environment. Whether someone is playing with a ball in the office or you'll use these at the beach or at the pool, you will absolutely make the recipients happier.
Do you offer eco friendly products?
Unfortunately, we do not have any eco-friendly promo products for summer made of recycled materials, however we offer a wide range of other eco friendly products on our website.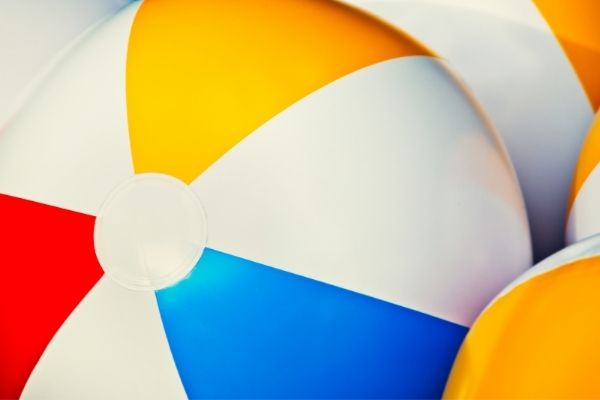 More
Less